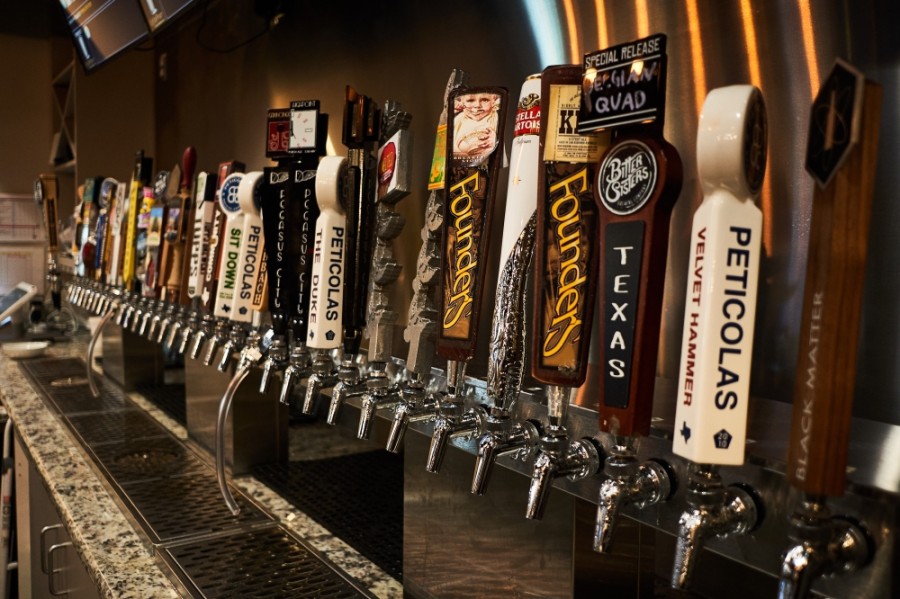 Kegs & Mugs beer garden in Castle Hills brings inspiration from Europe, India
Kegs & Mugs retains a massive variety of beers on tap, such as India pale ales and stouts. (Courtesy Kegs & Mugs)
When Anand Peri started Kegs & Mugs in March of 2019, he had been intent on supplying a European-design beer garden at the Castle Hills region, " he explained.
He had just a year to develop his company prior to the arrival of the sudden: a pandemic that basically altered people's behaviour and that packaged a particularly strong punch for companies such as his.
"March and April were just complete washout months for us," Peri stated of those first weeks of coronavirus-related closures throughout the state.
It wasn't before June, a month later Texas enabled some restaurants to reopen dine-in regions at partial capacity, which Peri saw company start to normalize.
But as illnesses and hospitalizations started to grow again in the autumn, Kegs & Mugs found itself fighting once again to entice clients, Peri said.
The thought behind the restaurant was supposed to make an accessible dining and drinking experience concentrated on a imaginative food menu and a broad choice of craft beers—notably India pale ales along with other, darker brews, " he explained.
"I wanted to specialize in IPAs, in stouts," Peri said. "If you go to any kind of brewery or craft brew place, most places have three stouts on the tap. … I carry 10 stouts [and] 12 IPAs on the tap."
The Restaurant —that also conveys a variety of different beers, ciders and wines—has experimented with its own food menu from the beginning.
In addition to vintage American pub fare, like hamburgers and wings, Peri's restaurant has provided German-design bratwurst and Indian-inspired cuisine from samosa hamburgers to tikka tacos.
Now, almost a year to the pandemic, Peri stated he's working to let folks understand his company is still here. He is expecting , he saidto continue to construct his record of heart regular customers to roughly 200 in the forthcoming months.
Kegs & Mugs
615 FM 2281, Ste. 100, Lewisville
972-300-0052